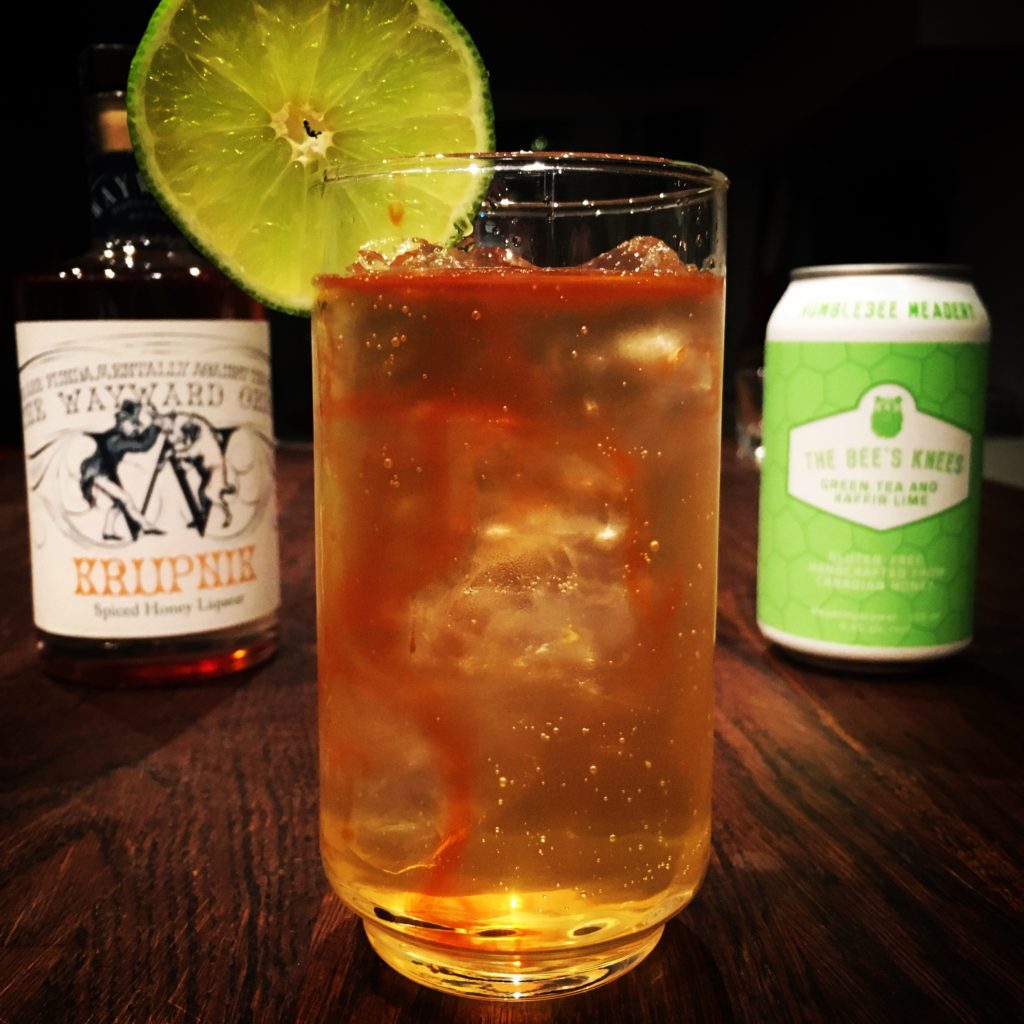 INGREDIENTS:
1oz. Krupnik (from Wayward Distillery)
1oz. Ginger Liqueur (Giffard)
1/2 Can of The Bee's Knees
Splash of bitters 
Lime slice to garnish
MIXING INSTRUCTIONS:
Fill half a glass with ice
Add liquor and top up with The Bee's Knees
Hit it with the bitters!
Stir and add desired garnish.
NOTES: The Krupnik can be subbed for your favorite spiced rum and the Giffard can be substituted with your favorite ginger liqueur or syrup.